About IWBDA
The Ninth International Workshop on Bio-Design Automation (IWBDA) will bring together researchers from the synthetic biology, systems biology, and design automation communities to discuss concepts, methodologies and software tools for the computational analysis and synthesis of biological systems.
The field of synthetic biology, still in its early stages, has largely been driven by experimental expertise, and much of its success can be attributed to the skill of the researchers in specific domains of biology. There has been a concerted effort to assemble repositories of standardized components; however, creating and integrating synthetic components remains an ad hoc process. Inspired by these challenges, the field has seen a proliferation of efforts to create computer-aided design tools addressing synthetic biology's specific design needs, many drawing on prior expertise from the electronic design automation (EDA) community.
The IWBDA offers a forum for cross-disciplinary discussion, with the aim of seeding and fostering collaboration between the biological and the design automation research communities.
IWBDA is organized by the non-profit Bio-Design Automation Consortium (BDAC). BDAC is an officially recognized 501(c)(3) tax exempt organization.
Topics of interest include:
Design methodologies for synthetic biology.
Standardization of biological components.
Automated assembly techniques.
Computer-aided modeling and abstraction techniques.
Engineering methods inspired by biology.
Domain specific languages for synthetic biology.
Data exchange standards and models for synthetic biology.
---
Venue
The BDAthlon will take place on the University of Pittsburgh Oakland campus at the: Swanson School of Engineering University of Pittsburgh 102 Benedum Hall 3700 O'Hara Street Pittsburgh, PA 15261
IWBDA will take place nearby in: O'Hara Student Center 3900 O'Hara Street Pittsburgh, PA 15260
Dinner Wednesday night is at: The Porch at Schenley (map) 221 Schenley Drive Pittsburgh, PA 15213
Sponsors
Information about sponsorship is available here.
---
Call for Papers
We are now accepting late-breaking abstracts! The submission site will be open through June 23, 2017.
Abstracts should be two pages long and referenced, following the ACM SIG Proceedings templates at www.acm.org/sigs/publications/proceedings-templates. Inclusion of figures is encouraged. Indicate whether you would like your abstract considered for a poster presentation, an oral presentation, or both. Include the full names, affiliations and contact information of all authors. Abstracts should be submitted in pdf format and should not exceed two pages.
Abstracts will be reviewed by the Program Committee. Those that are selected for oral and poster presentations will distributed to workshop participants and posted on the workshop website.
Call For Abstracts full pdf
Submit your abstracts here www.easychair.org/conferences/?conf=iwbda-2017
---
Registration
Scholarship applicants should wait until after they find out about their scholarship to register
Please note that registration includes the annual dinner on Wednesday, August 9, 2017.
Please contact us with any registration questions.
---
Hotel Accommodations
We have reserved a block of rooms at USD 129 per night at the Wyndham Pittsburgh University Center. The group rate is good through July 31, 2017. Please call the hotel for reservations that extend outside of IWBDA (before the 7th or after the 12th).
Wyndham Pittsburgh University Center
Address: 100 Lytton Ave, Pittsburgh, PA 15213
Phone: (412) 682-6200

---
Scholarships
IWBDA Scholarships are available for students, postdocs, and young researchers. Applications are due May 12, 2017. Please see this PDF for details. This year applications will be accepted via Google Form: https://goo.gl/forms/XScMAGNiwxJkiRNJ3
Allan Kuchinsky IWBDA Scholarship
This year IWBDA will be soliciting applications for the 3rd annual Allan Kuchinsky Internation Workshop on Bio-Design Automation Scholarship. Allan was a tremendous supporter of both synthetic biology as well as design automation. His contributions to projects such as Cytoscape and Eugene as well as numerous Agilent efforts was crucial in helping academic and industrial researchers develop state-of-the-art technologies and tools to lay the foundation for this field. This scholarship in some small measure attempts to recognize his tireless efforts by highlighting a student who shares Allan's vision for the field. This scholarship will provide support for one recipient to attend IWBDA (registration, airfare, hotel, and small travel stipend) along with a recognized poster presentation slot. Interested individuals should provide the following: IWBDA abstract, resume/CV, essay, and recommendation letter. For details, including how to apply, please see this PDF.
The Allan Kuchinsky scholarship is generously sponsored by Agilent and Cytoscape.



---
BDAthlon Competition
BDAthlon is a programming contest, in which teams are given a set of programming challenges and then work to solve these challenges as teams. The first BDAthlon was held at IWBDA 2016 in Newcastle University, Newcastle upon Tyne, UK. The second BDAthlon will be held August 8, 2017.
Teams are composed of 2-3 people. Preference is given to graduate students but postdoctoral and undergraduate student members can be permitted.
---
SBOL Workshop
The Synthetic Biology Open Language (SBOL) Developers Group is holding their Second Annual Introductory Workshop on Aug. 11th at IWBDA. Software developers are invited to come learn how you can incoporate SBOL into your software tools. No additional registration is required, and a tentative schedule can be found here.
---
Keynote Speakers
Caroline Ajo-Franklin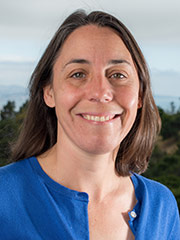 Dr. Caroline Ajo-Franklin is a Staff Scientist at Lawrence Berkeley National Laboratory (LBNL). Her scientific training started in Chemistry; she earned a B.S. in Chemistry at Emory University in 1997 and received her Ph.D. in Chemistry from Stanford University in 2004. She then trained as postdoctoral fellow in Synthetic Biology with Pam Silver at Harvard Medical School. She started her independent research career in 2007 at Lawrence Berkeley National Lab and was promoted to Career Staff Scientist in 2014. Dr. Ajo-Franklin has built a strongly interdisciplinary research program focused on engineering and exploring the interface between living organisms and non-living materials. Reflecting this, she now holds appointments at the Molecular Foundry, the Molecular Biophysics and Integrated Bioimaging Division, and the Synthetic Biology Institute at LBNL.
Randy Rettberg
Randy Rettberg
President and Founder of the iGEM Foundation
http://igem.org/

James Faeder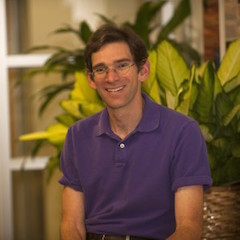 Prof. James Faeder Jim Faeder is Associate Professor of Computational and Systems Biology at the University of Pittsburgh School of Medicine. He is also Co-Director of the Joint Carnegie Mellon--University of Pittsburgh Ph.D. Program in Computational Biology and Department Vice Chair for Educational Programs. His research focuses on computational modeling of cell regulatory networks. His research combines development of novel methodologies with applications to specific systems of biological and biomedical relevance, including the immune system and cancer. He collaborates actively with experimental scientists both within the University of Pittsburgh as well as nationally and internationally. His work has been published in many high-profile journals including Science Signaling, Nature Methods, PLOS Computational Biology, and Bioinformatics. Dr. Faeder was a founding organizer of the well-known q-bio Conference on Cellular Information Processing, is a member of the Board of Reviewing Editors of Science Signaling, and has served as ad hoc member of numerous NIH study sections. For more see https://www.csb.pitt.edu/Faculty/Faeder/.
ACS Synthetic Biology IWBDA 2017 Special Issue
We would like to invite all attendees to submit original work to the "IWBDA 2017" Special Issue in ACS Synthetic Biology. ACS Synthetic Biology has the highest editorial standards, offers rapid publication of your research findings and imposes NO author submission, page, color, or cover art charges. We are looking for high quality submissions, for peer-review, as either short Letters or full-length Articles. The submission deadline is November 30, 2017.
If you wish to submit your research to the "IWBDA 2017" Special Issue in ACS Synthetic Biology, please see the ACS Synthetic Biology Invitation for instructions on preparing your manuscript.
---
IWBDA 2018
---
Key Dates
Abstract submission deadline: April 28, 2017 May 5, 2017
Scholarship submission deadline: May 12, 2017
Abstract and scholarship notification: May 26, 2017
Late-breaking abstract submission deadline: June 23, 2017
BDAthlon team application due: June 2, 2017
BDAthlon programming contest: August 8, 2017
Main IWBDA workshop: August 9-10, 2017
SBOL Workshop: August 11, 2017
ACS Synthetic Biology Special Issue deadline: November 30, 2017
---
Organizing Committee
Contact us at: iwbda-exec AT lists.bio-design-automation.org
General Chair - Natasa Miskov-Zivanov, University of Pittsburgh
Program Committee Chair - Nicholas Roehner, Boston University
Publication Chair - Evan Appleton, Harvard University
Web Chair - Aaron Adler, BBN Technologies
Finance Chair - Traci Haddock-Angelli, iGEM Foundation
Finance Co-Chair - Jacob Beal, Raytheon BBN Technologies
Local Chair - Cheryl Telmer, Carnegie Mellon University
Local Chair - Khaled Sayed, University of Pittsburgh
Local Chair - Adam Butchy, University of Pittsburgh


Past Co-General Chair - Anil Wipat, Newcastle University
Past Co-General Chair - Pietro Lio', University of Cambridge
Past Program Committee Chair - Chris French, The University of Edinburgh
Past Finance Chair - Traci Haddock, iGEM Foundation
Past Co-Local Chair - Goksel Misirli, Newcastle University
Past Co-Local Chair - Harold Marc Andre Fellermann, Newcastle University
Past Co-Local Chair - Claire Smith, Newcastle University
Past Publication Chair - Avi Robinson-Mosher, Harvard University
Past Web Chair - Aaron Adler, BBN Technologies
---
Email List
Sign up for the announcements email list here.
---
Related Synthetic Biology Conferences
---
Past Years