About IWBDA
The Seventh International Workshop on Bio-Design Automation (IWBDA) will bring together researchers from the synthetic biology, systems biology, and design automation communities to discuss concepts, methodologies and software tools for the computational analysis and synthesis of biological systems.
The field of synthetic biology, still in its early stages, has largely been driven by experimental expertise, and much of its success can be attributed to the skill of the researchers in specific domains of biology. There has been a concerted effort to assemble repositories of standardized components; however, creating and integrating synthetic components remains an ad hoc process. Inspired by these challenges, the field has seen a proliferation of efforts to create computer-aided design tools addressing synthetic biology's specific design needs, many drawing on prior expertise from the electronic design automation (EDA) community. The IWBDA offers a forum for cross-disciplinary discussion, with the aim of seeding and fostering collaboration between the biological and the design automation research communities.
IWBDA is organized by the non-profit Bio-Design Automation Consortium (BDAC). BDAC is an officially recognized 501(c)(3) tax exempt organization.
Topics of interest include:
Design methodologies for synthetic biology.
Standardization of biological components.
Automated assembly techniques.
Computer-aided modeling and abstraction techniques.
Engineering methods inspired by biology.
Domain specific languages for synthetic biology.
Data exchange standards and models for synthetic biology.
---
Venue
The events Wednesday will take place at Kane Hall, Room 210, 4069 Spokane Lane, Seattle, WA.
The workshop on Thursday and Friday will take place at the Husky Union Building, Ballroom, 4001 East Stevens Way, Seattle, WA.
The dinner Thursday night will be at The University of Washington Club, 4020 East Stevens Way, Seattle, WA.
Finally, the dorm address is Lander Hall, 1201 Northeast Campus Parkway, Seattle, WA.
---
ACS Synthetic Biology IWBDA 2015 Special Issue
We would like to invite all attendees to submit original work to the ACS Synthetic Biology "IWBDA 2015" Special Issue. ACS Synthetic Biology has the highest editorial standards, offers rapid publication of your research findings and imposes NO author submission, page, color, or cover art charges. We are looking for high quality submissions, for peer-review, as either short Letters or full-length Articles. The submission deadline is September 30, 2015.
If you wish to submit your research to the ACS Synthetic Biology "IWBDA 2015" Special Issue, please see the ACS Synthetic Biology Invitation for instructions on preparing your manuscript.
---
Key Dates
Workshop: August 19-21, 2015
Abstract submission deadline: April 17, 2015
Late-breaking posters submission deadline: June 10, 2015
Late-breaking posters author notification: June 17, 2015
Late-breaking posters camera ready: June 24, 2015
---
Registration
Please contact us with any registration questions.


Brown Paper Tickets Ticket Widget Loading...

Click Here to visit the Brown Paper Tickets event page.
---
Accommodations
Method of Reservation: Individuals call-in. Guests must e-mail reservations@staypineapple.com or call 866.866.7977 before July 22, 2015 to secure their guest rooms. Guests should reference "IWBDA Conference" to receive the group rate.
Arrival Date: Tuesday, August 18, 2015
Departure Date: Saturday, August 22, 2015
Guest Room Rates: $190.00 (single/double occupancy)
Additional Guests: $20.00 each (triple/quad occupancy)
Each room has 2 queen beds.
This hotel is about a 10-15 minute walk to the venue. You can also request a ride on the free hotel shuttle.
Stay tuned for more details.
Dorm Rooms
Book online
Reservations and full payment must be submitted no later than Tuesday, June 28, 2015. Reservations received after this date are charged a $25.00 Late Reservation Fee and are only processed on a space-available basis.
PACKAGE DESCRIPTION
Housing services are offered as a package plan for fixed dates and may not be altered. There is no credit for shorter stays or unused dining allotments. Reservations are nontransferable. Each guest must fill out a separate reservation form and submit payment. The rates below are for two nights stay from Thursday, August 20-Saturday, August 22, 2015.
Package Rates (per person, not per room):
$123.00 Double Occupancy
$195.00 Single Occupancy

Package Includes:
Two nights of housing
$20.00 nonrefundable Housing Reservation Fee
EARLY ARRIVALS/LATE DEPARTURES
Limited Early Arrival and Late Departure housing is available at an additional charge. Meals are not included. There is no refund for canceled Early Arrival or Late Departure nights after the reservation deadline date.
Early Arrival Housing: Night(s) of Tuesday, August 18 and Wednesday, August 19, 2015
Late Departure Housing: Night(s) of Saturday, August 22 and Sunday, August 23, 2015

Rates (per person, per night):
$61.50 Double Occupancy
$97.50 Single Occupancy

ACCOMMODATIONS
Conference guests will reside in double- or single-occupancy rooms with private baths. All rooms are furnished with twin-size beds, desks, nightstands, dressers, bedding, towels, a small fan, soap, toilet paper and drinking cups. Telephones providing Conference guests with free local service are available at the Conference Desk. University of Washington residence halls are passively ventilated and not air conditioned. Hardwired Ethernet access is available in sleeping rooms for those who bring their computers (Ethernet cord required). University of Washington wireless access is available in all public areas of campus and is also accessible in guest rooms. The required log in and password are issued by the Conference Desk.
Sponsors

Information about sponsorship is available here.
---
Keynote Speakers
Miriah Meyer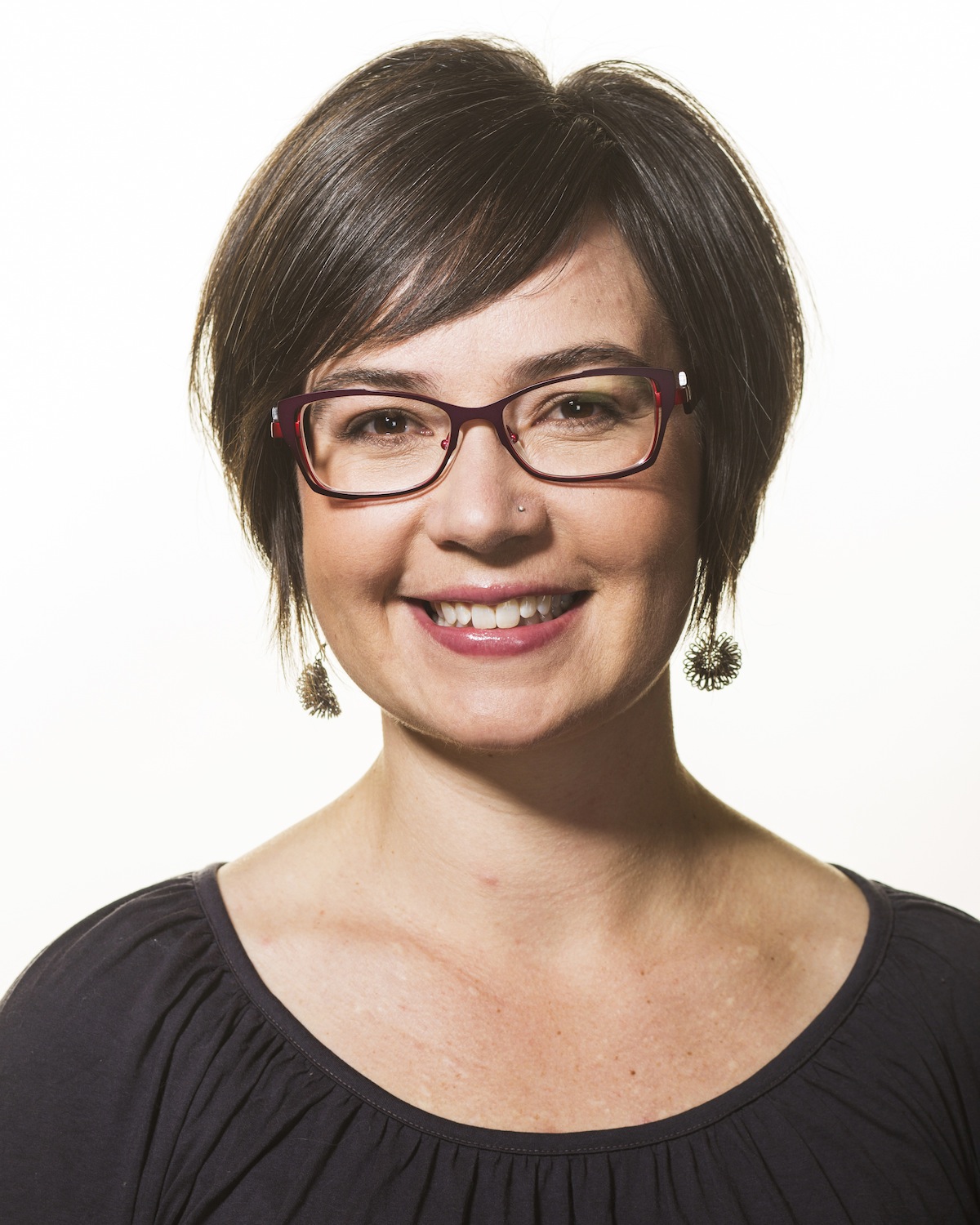 Dr. Miriah Meyer is a USTAR assistant professor in the School of Computing at the University of Utah and a faculty member in the Scientific Computing and Imaging Institute. Her research focuses on the design of visualization systems for helping researchers make sense of complex data. She obtained her bachelors degree in astronomy and astrophysics at Penn State University, and earned a PhD in computer science from the University of Utah. Prior to joining the faculty at Utah Miriah was a postdoctoral research fellow at Harvard University and a visiting scientist at the Broad Institute of MIT and Harvard.
Miriah is the recipient of a NSF CAREER grant, a Microsoft Research Faculty Fellowship, and a NSF/CRA Computing Innovation Fellow award. She was named both a TED Fellow and a PopTech Science Fellow, as well as included on MIT Technology Review's TR35 list of the top young innovators and Fast Company's list of the 100 most creative people. She was also awarded an AAAS Mass Media Fellowship that landed her a stint as a science writer for the Chicago Tribune.
Eric Klavins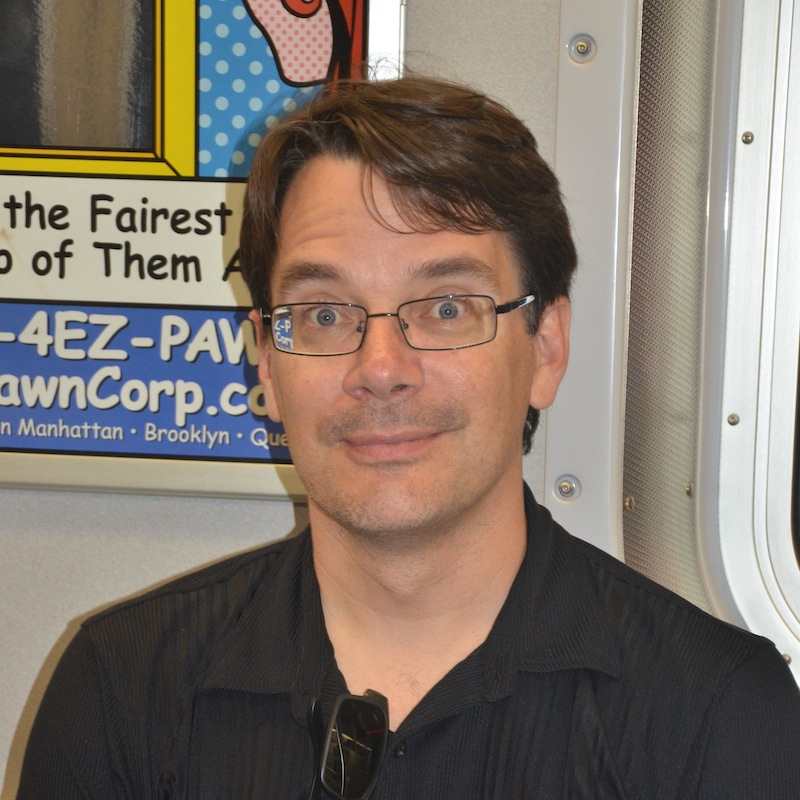 Dr. Eric Klavins is an associate professor of electrical engineering at the University of Washington in Seattle. He received a B.M. in Music in 1992 and a B.S. in computer science in 1996 from San Francisco State University. He received the M.S. and Ph.D. degrees in computer science and engineering in 1999 and 2001 from the University of Michigan, Ann Arbor. From 2001 to 2003 he was a postdoctoral scholar in the Control and Dynamical Systems Department at the California Institute of Technology where he worked with Richard Murray. In 2003 Eric was hired in Electrical Engineering at the University of Washington in Seattle, WA and received tenure in 2009. He holds adjunct appointments in Computer Science and Engineering and in Bioengineering and is the Director for the UW Center for Synthetic Biology.
Until approximately 2008, Klavins' research was primarily in computer science and control systems, focusing on stochastic processes, robotics and self-assembly. At about this time, he learned the basics of genetic engineering of the next few years switched entirely fields to synthetic biology and now runs an interdisplinary group of engineers, biologists, experimentalists, and theorists -- all focused on engineering life. His current projects include synthetic multicellular systems with engineered bacteria and yeast, modeling and design for synthetic multicellular systems, and laboratory automation.
---
Scholarships
IWBDA Scholarships are available for students, postdocs, and young researchers. Applications received by May 15, 2015 will be given first consideration. Applications after that date will be handled as funds allow. Please see this PDF for details on how to apply.
Submit to "IWBDA 2015 Scholarship" on the Easy Chair site. Your submission (as an abstract or attached pdf document) must include the following:
Your name and email address
Your school and year of study (e.g., junior, 2nd year graduate student, postdoc)
A brief summary of your scientific research and work experience
Your expected travel expenses
A short statement (about 100 words) detailing why you seek support and how you plan to participate in the workshop (oral presentation, poster, etc.)
We are pleased to announce that the recipient of the 2015 (and inaugural) Allan Kuchinsky Internation Workshop on Bio-Design Automation Scholarship is Dr. Swapnil Bhatia. The 2015 scholarship has been generously sponsored by Cytoscape.
---
Call for Papers
Abstracts should be two pages long and referenced, following the ACM SIG Proceedings templates at www.acm.org/sigs/publications/proceedings-templates. Inclusion of figures is encouraged. Indicate whether you would like your abstract considered for a poster presentation, an oral presentation, or both. Include the full names, affiliations and contact information of all authors. Abstracts should be submitted in pdf format and should not exceed two pages.
Abstracts will be reviewed by the Program Committee. Those that are selected for oral and poster presentations will distributed to workshop participants and posted on the workshop website.
Call For Abstracts full pdf
Access your submitted abstract at www.easychair.org/conferences/?conf=iwbda2015
Late-breaking poster submission is now open.
Submit your late-breaking poster at www.easychair.org/conferences/?conf=iwbda2015
Posters
Posters should be in a horizontal orientation, 40 inches wide by 30 inches tall.
---
Organizing Committee
Contact us at: iwbda-exec AT lists.bio-design-automation.org
General Chair - Douglas Densmore, Boston University
Finance Chair - Traci Haddock, iGEM Foundation
Program Committee Chair - Jacob Beal, BBN Technologies
Local Chair - Eric Klavins, University of Washington
Local Chair - Traci Haddock, iGEM Foundation
Web Chair - Aaron Adler, BBN Technologies
Publication Chair - Swati Carr, Boston University
Program Committee
Shota Atsumi - University of Califronia, Davis
Swapnil Bhatia - Boston University
Bryan Der - Massachusetts Institute of Technology
Barbara Di Ventura - University of Heidelberg
Michal Galdzicki - Arzeda Corp.
Soha Hassoun - Tufts University
Nathan Hillson - Joint BioEnergy Institue
Natasa Miskov-Zivanov - Carnegie Mellon University
Chris Myers - University of Utah
Dimitris Papamichail - The College of New Jersey
Cesar Rodriguez - Autodesk
Nicholas Roehner - Boston University
Herbert Sauro - University of Washington
Guy-Bart Stan - Imperial College London
Darko Stefanovic - University of New Mexico
Ilias Tagkopoulos - University of Califronia, Davis
Sean Ward - Synthace
---
Email List
Sign up for the announcements email list here.
---
Related Synthetic Biology Conferences
---
Past Years